UNDAF Results Report 2018 - 2020
The second half of the United Nations Development Assistance Framework (UNDAF) period 2018-2020 which is the purview of this report is marked as eventful in the history of the country, that witnessed several reforms accompanied by opportunities that were applauded by many and in contrary faced with range of challenges that affected implementation of the government reform agenda and UN programmes.
This UNDAF results report covers the second half of the UNDAF 2016- 2020. It describes the UNCT's collective achievements along the five pillars of the UNDAF focusing on: Inclusive Growth and Structural Transformation; Resilience and Green Economy; Investing in human capital and expanded access to quality, equitable basic social services; Good governance, participation and capacity development and Equality and empowerment.  It is a contribution of the UNCT in partnership with the Government of Federal Democratic Republic of Ethiopia to support the country in achieving the ambitious goals set in the Growth and Transformation Plan (GTP II) and the SDGs.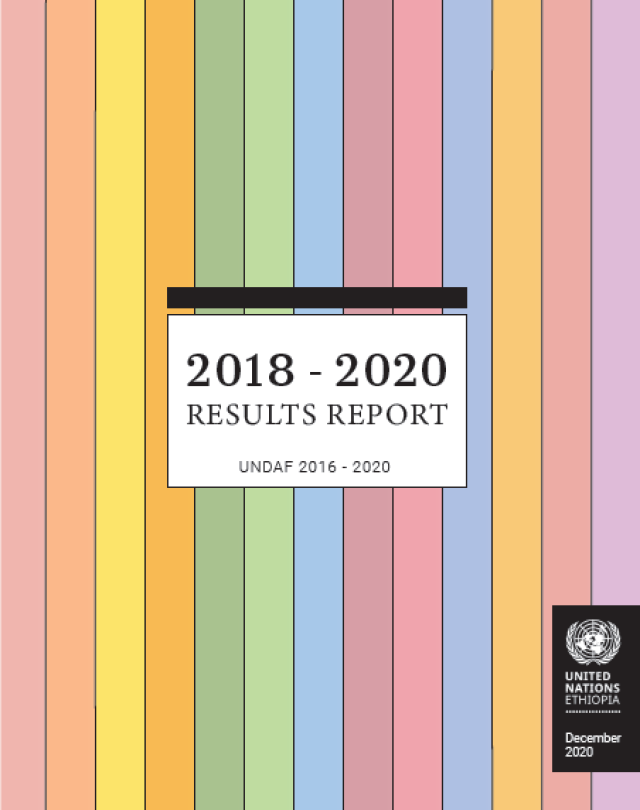 Goals we are supporting through this initiative