Our Team in Ethiopia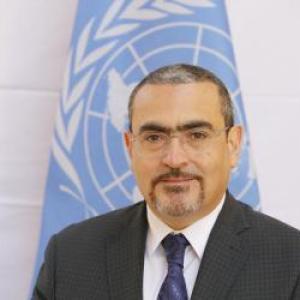 Dr. Ramiz Alakbarov
UN Resident and Humanitarian Coordinator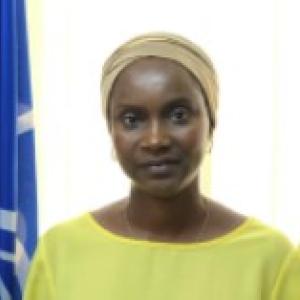 Abibatou Wane-Fall
IOM
Chief of Mission
Mrs. Abibatou Wane-Fall is a national of Senegal and has been working with IOM for almost 22 years. Before arriving in Ethiopia, she was Chief of Mission in Ghana, Togo and Benin. Prior to this, she served as IOM Chief of Mission in Burkina Faso, Zambia and Niger. She has also formerly served in various capacities at the IOM Regional Office in Dakar and IOM Headquarters in Geneva. She holds a master's degree in Political Science from the University of Siena (Italy) and a Postgraduate Diploma (DES) in Political Sciences (International Relations) from the University of Geneva. She speaks French, English and Italian.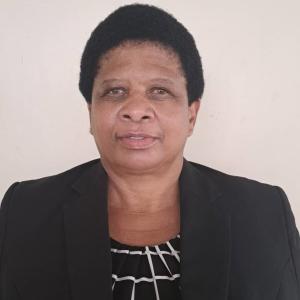 Agnes Kijazi
WMO
Director, Regional Office for Africa
Dr Kijazi has more than 30 years of working experience in Meteorology at national and international levels. Before her appointment, she was the Director General of the Tanzania Meteorological Authority (TMA) and Permanent Representative (PR) of Tanzania with the World Meteorological Organization (WMO) and the Third Vice President of the Word Meteorological Organization (WMO). She has also served as a member and Co-Chair of the UN 10 Member Group to support the Technology Facilitation Mechanism (TFM). Dr Kijazi holds a PhD and MSc in Meteorology from the University of Cape Town, South Africa, and a BSc in Meteorology from the University of Nairobi, Kenya.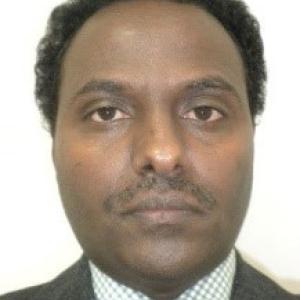 Aklile Habtemariam
ITC
Country Manager for Ethiopia
Mr. Aklile Mitiku Habtemariam is the Country Manager for Ethiopia at the International Trade Centre (ITC). He has over 18 years of experience in trade promotion, development and trade related technical assistance. Prior to joining ITC, he worked for the then Ethiopian Export Promotion Agency. Aklile holds a master's degree in International Trade Law and Economics from the University of Bern, a bachelor's degree in Economics from the Addis Ababa University, and a diploma of advanced studies in Corporate Social Responsibility from the University of Geneva.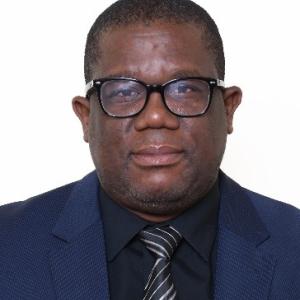 Alexio Musindo
ILO
Country Director for Ethiopia, Djibouti, Somalia, Sudan, South Sudan and Special representative to the AU and the ECA
Alexio, a national of Zimbabwe, has more than 20 years of experience in international development work across several countries in Africa. As ILO Representative, Alexio currently manages and leads ILO country programmes in Ethiopia, Djibouti, Somalia, Sudan and South Sudan, and also serves as the ILO Special Representative to the African Union and Economic Commission for Africa.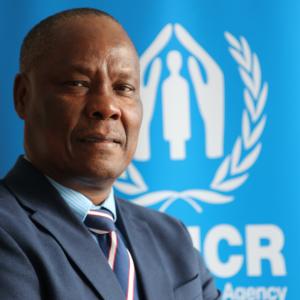 Andrew Mbogori
UNHCR
Representative
Prior to his current assignment, Andrew served as Deputy Humanitarian Coordinator for Ethiopia, coordinating the humanitarian response in Northern Ethiopia. Andrew also served as UNHCR Principal Emergency Coordinator at UNHCR HQ from 2019 to 2021, and as UNHCR Representative in Bangladesh in 2018. Andrew has worked with UNHCR for over 30 years, with field postings in Africa - Somalia, Ethiopia, Kenya, Uganda, Tanzania, Liberia, Sierra Leone and Gambia; Asia - Pakistan and Bangladesh; and Europe – North Macedonia, as well as at the UNHCR HQ. Andrew holds a MA degree in Development Studies from Erasmus University in the Netherlands. He is also a certified innovation facilitator.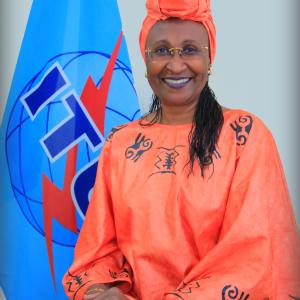 Anne-Rachel Inné
ITU
Regional Director for Africa
Anne-Rachel Inné is the International Telecommunications Union (ITU) Regional Director for Africa, liaison to African Union and UNECA. A 25-year veteran of international telecommunications - Internet/ICTs expert, she has worked as an executive at several global internet root organisations. She holds an MBA in International Finance/Economics-International Management.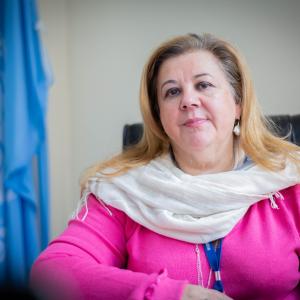 Aurelia Patrizia Calabro
UNIDO
Representative and Director of the Regional Office
Aurelia Patrizia Calabrò, an Italian national, holds a University Degree in International Economy, and a master's degree in theory and Policy for Economic Development. She speaks 6 languages (i.e., Italian, French, English, Spanish, German and Russian). She started her career at UNIDO in May 1989 at the Agro-Industries Development Department. During her over 30 years of service, she has specialized in agro-value chains development.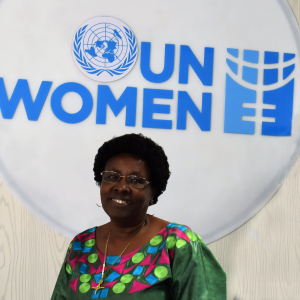 Cecile Mukarubuga
UN Women
Country Representative
Ms. Mukarubuga is the Country Representative for UN Women Ethiopia with over 30 years of experience as a development leader for Government, UN, and International NGOs. Ms. Mukarubuga is a Rwandese, and she served as an International Gender Expert at the Office of the President of Togo and prior to that as UNFPA Resident Representative in Togo. She also served as the UN WOMEN Regional Director for West Africa.

Ms. Mukarubuga holds M.A. in Social Sciences (International Community Development) from Southern New Hampshire University, USA, and a Certificate in Conflict Management from the University of Birmingham, United Kingdom.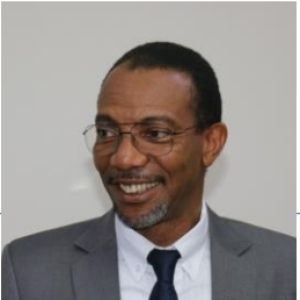 Chris Nikoi
WFP
Acting Representative and Country Director
Mr. Chris Nikoi brings to this role extensive experience in leading and overseeing complex operations as well as developing strategic partnerships with National Governments, Regional Institutions, and Donors. As Regional Director for West Africa, Chris provides strategic leadership and operational oversight to WFP operations that address humanitarian and development needs in 19 countries across West and Central Africa.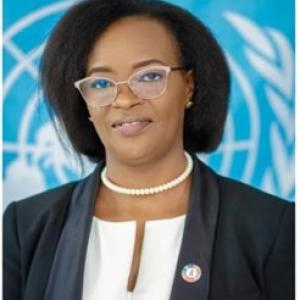 Dr Françoise Ndayishimiye
UNAIDS
Country Director and Representative
Dr. Françoise NDAYISHIMIYE, a native of Burundi, is a medical doctor with specialization in Public Health. She holds other certificates in leadership, management, monitoring and evaluation, gender, and development. She has over 26 years of experience. She has previously served as the Country Director and Representative of UNAIDS in Gabon and Haiti. She has additionally worked as Gender and Human Rights Advisor with UNAIDS in Geneva and Haiti.
Dr Nonhlanhla Rosemary Dlamini
WHO
Representative a.i.
Dr. Dlamini is Deputy WHO Representative to Ethiopia as of October 2021, and was the WHO Representative in Malawi for two years before that. Before joining WHO, she was Chief Director at the South Africa Ministry of Health covering a range of strategic health programmes. She also worked as a paediatrician at different government and teaching hospitals. Dr. Dlamini is a registered Medical Doctor and holds an MBChB, a Master's degree in Medicine specialising in Paediatrics and a second Master's degree in Public Health. She is a national of South Africa.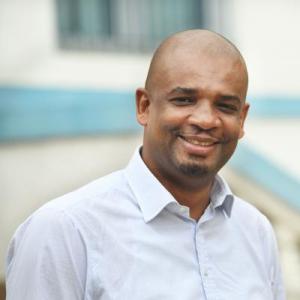 Dr. Aboubacar Kampo
UNICEF
Country Representative
Dr. Kampo served as Director of Health Programmes at UNICEF Headquarters in New York. Before that, he served as UNICEF Country Representative in Afghanistan and Cote d'Ivoire and has held senior leadership positions across various International NGOs and UN Agencies over the last 18 years. Dr. Kampo is a Medical Doctor and Public Health Specialist. He is an expert in development aid and humanitarian assistance, and has worked as a physician/surgeon in hospitals and clinics in rural and urban areas in Africa and Asia. He is a national of Mali.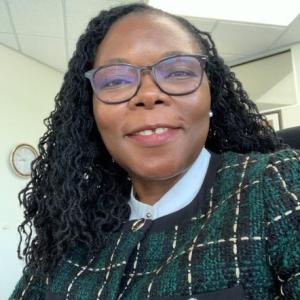 Farayi Zimudzi
FAO
Representative
Ms. Farayi Zimudzi is a Zimbabwean national and holds a Bachelor of Science in Biological Sciences and Master of Science in Aquaculture. Prior to her post, she was FAO Representative in Namibia. She has also served in the Regional Office for Africa in Accra, Ghana as well as in the Emergency and Rehabilitation Division at FAO Headquarters in Rome as Programme Advisor in the Global Food Security Cluster.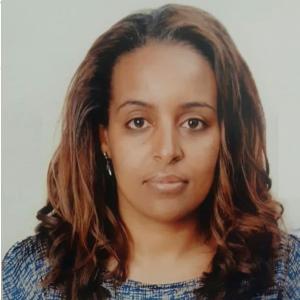 Haregewoin Bekele
UN-Habitat
Country Programme Manager
With a background in architecture and urban planning, Haregewoin worked with design, construction and consultancy works for 15+ years before joining UN Habitat in 2019. She has MA in Urban Land and Property Valuation and MSC in Real Estate Management.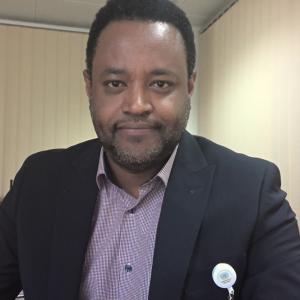 Ibrahim Mamma
UNCDF
Country Coordinator
Ibrahim has more than 22 years of experience working in programme and projects management in diverse economic development practices. He held the position of Senior Project Manager at the UNECA, Digital Center for Excellence, where he managed the Digital Transformation and Digital ID portfolio. He also served on the development of the AU Digital Transformation Strategy (2020-2023). Ibrahim holds a Master of Public Administration Degree from the University of the Western Cape in South Africa, MA in Development Management from the Ruhr University of Bochum in Germany, and a BA in Economics from Addis Ababa University in Ethiopia.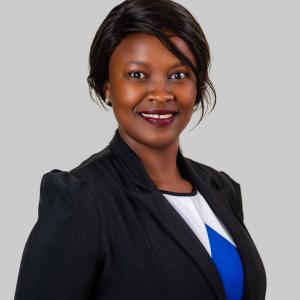 Judith Ameso
UNCTAD
Officer-In-Charge for the Africa Office
Judith is the Officer-in-Charge of the UNCTAD Regional Office for Africa. She is a trade policy expert and holds a master's in international law and Economics. Prior to joining UNCTAD, she worked with UNECA in a consulting capacity, and has 10 years' experience working on trade, regional integration and development issues.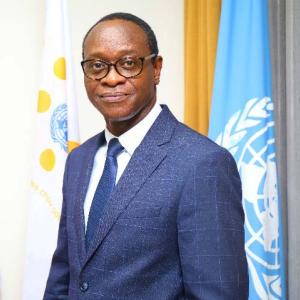 Koffi Kouame
UNFPA
Representative
Mr. Kouame is an accomplished development professional with 30 years of experience in Leadership, Management and Advocacy on Population and Reproductive Health-related issues.

Before his recent appointment, he was the UNFPA Representative in Madagascar and Country Director for Comoros, Mauritius and Seychelles; after similarly occupying the post of Representative for UNFPA in Afghanistan and in Papua New Guinea.

A national of Côte d'Ivoire, he is holder of an Executive Master's degree in Management of International Organisations from the Bocconi School of Management, Italy; a Master's degree in Demography from the Institute for Demographic Training and Research (IFORD) in Yaoundé, Cameroon and a Bachelor's degree in Economics from the University of Abidjan, Côte d'Ivoire.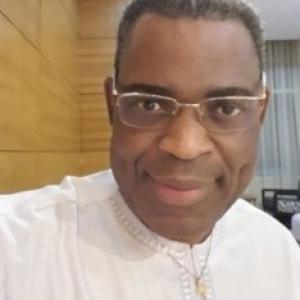 Marcel C. AKPOVO
OHCHR
Regional Representative, East Africa Regional Office (OHCHR-EARO) and Representative to the African Union
Mr Akpovo is a Benin national. He is a Lawyer and an International Communications, Security and Defence Expert. He possesses 30 years of international experience as a Human Rights, Rule of Law, Conflict, Development, Peace and Security specialist. His extensive professional roles span across a broad range of thematic portfolios and Regions, where he served at senior management and leadership positions.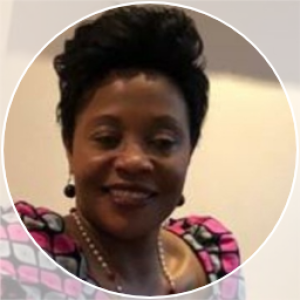 Margaret Oduk
UNEP
Head of Liaison Office to AUC & ECA and Representative to Ethiopia OiC
Ms. Margaret Oduk, an environment policy expert, has been with UN Environment Programme for over 15 years in different capacities. Prior to her current post, she was UNEP's Focal Point for global Biodiversity - Multilateral Environmental Agreements (MEAs) managing several high-profile projects. Ms. Oduk is an Alumni of the United Nations University Institute of Advanced Studies. A Kenyan national, Ms. Oduk has a Ph.D in Resource and Environmental Management from the Australian National University in Canberra Australia.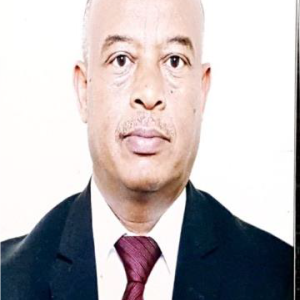 Mathewos Tulu
UNDRR
Coordination Officer and Head, UNDRR AU Liaison Office
Before taking this position in July 2017, Mr. Mathewos served as head of the then UNISDR Sub-Reginal Office in Addis Ababa, Disaster Risk Reduction Advisor to the African Union Commission and to the Intergovernmental Authority on Development. Mr Tulu also worked for more than 20 years for the government of Ethiopia in different capacities including Director of the Disaster Risk Management and Food Security Sector of the Ministry of Agriculture. Mr. Mathewos holds a master's degree in Agricultural science specializing in Agronomy.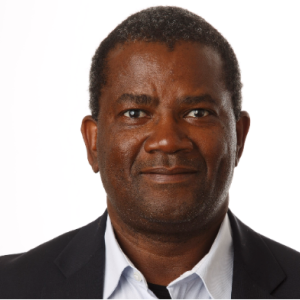 Mawira Chitima
IFAD
Country Director/Head, South South Triangular Cooperation and Knowledge Centre
Mawira Chitima leads IFAD's work in Ethiopia, Eritrea and South Sudan. He has over 30 years of experience. He joined IFAD in 2016 and has previously served in various management and leadership positions with the Government of Zimbabwe; Eswatini Water and Agriculture Development Enterprise; Climate Resilient Infrastructure Development Facility; Qualifresh Zimbabwe, and Technoserve (Zimbabwe). He has also served as Lead Global Technical Specialist for water and rural infrastructure at IFAD. Before moving to his current role, he led investment programme development in Asia, Africa and Eastern Europe. He holds an MSc in Agricultural Engineering (Irrigation), Crainfield University, UK. He has extensive experience in the development of country strategies and their implementation as well as in climate resilient infrastructure development, portfolio investment and management.

He holds an MSc in Agricultural Engineering (Irrigation), Crainfield University, UK. He has Extensive Experience in development of Country Strategies and their implementation and in climate resilient infrastructure development, portfolio investment and management and Country Strategies development and implementation.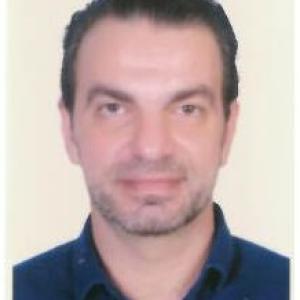 Michel Saad
OCHA
Head of Office
Michel Saad is the Head of Office of United Nations Office for the Coordination of Humanitarian Affairs (OCHA) for Ethiopia. He has over 15 years' experience in the humanitarian sector, with OCHA and International Committee of the Red Cross.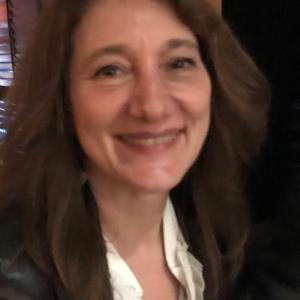 Monica Nogara
UN DESA
Senior Policy Advisor
Monica Nogara is also a focal point for RCO/DCO coordination and support. Previously she served as Chief of Programme Development in the UN-DESA Capacity Development Offices and held various positions related to policy analysis, programme management, strategic planning, and monitoring and evaluation within the Department. She also worked at the World Bank and in UNFPA. She a master's degree in international political economy from Columbia University and a bachelor's degree in Political Science from the University of Padua, Italy.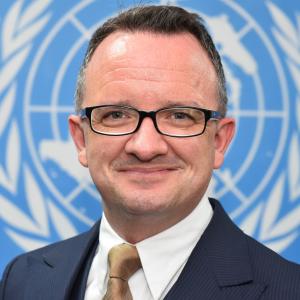 Neil J. Walsh
UNODC
Regional Representative
Neil Walsh joined the United Nations in January 2016 and, since December 2021, is Regional Representative for UNODC in Eastern Africa based in Nairobi, Kenya. Neil is Head of Mission for 13 countries in the East Africa and Western Indian Ocean Region. He and his staff deliver the UN Office on Drugs and Crime's Strategic Vision for Africa's response to crime, terrorism, security and health threats. From 2016-2021, Neil led UNODC's global Cybercrime, Anti-Money Laundering and Counter-Financing of Terrorism Department in Vienna.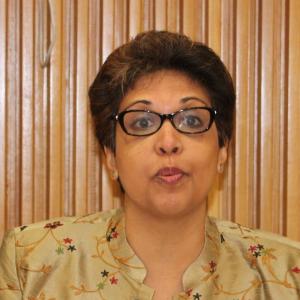 Rita Bissoonauth
UNESCO
Director of Addis Ababa Liaison Office to AU & UNECA and Representative to Ethiopia
A holder of a Ph.D. in Education from the University of Quebec in Montreal, Canada, and a master's degree in biochemistry from the University of Lyon, France, she brings on board over 20 years a wealth of experience from national and international missions. Rita Bissoonauth has previously worked with the African Union. She was a Head of Mission at African Union International Centre for Girls and Women's Education in Africa (AU/CIEFFA).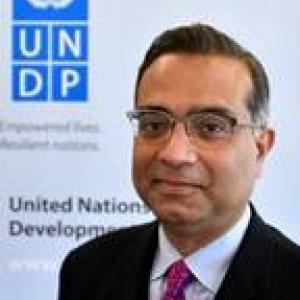 Turhan Saleh
UNDP
Resident Representative
Mr. Turhan Saleh has worked with the UN since 1989. Mr. Saleh has worked for UNICEF in Ghana and Eritrea before joining UNDP in 1997. He has served UNDP in different senior positions at country office and Headquarters levels including as Resident Representative and Strategic Plan Coordinator at Executive Office of the UNDP Administrator. Mr. Turhan Saleh has a bachelor's degree from Cornell University and a master's in Public Affairs from Princeton.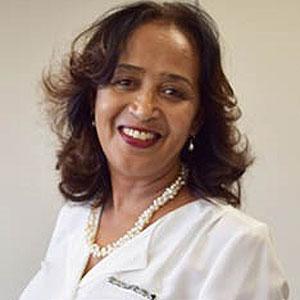 Worknesh Mekonnen
UNOPS
Director, Operational Hub for Ethiopia, Sudan & Djibouti and Representative to the AU
Worknesh joined UNOPS with over 20 years of work experience in the development sector. She served as Deputy National Director for World Vision Ethiopia, overseeing the operations of over USD 100 million annual funding portfolio. With ActionAid she supported 11 East and Southern Africa country operations as Regional Programme Coordinator. Worknesh has an MBA from the University of Liverpool and a Post Graduate Diploma in Total Quality Management, NESET, India.