Ethiopia deserves full support of UN, Secretary-General
UN Secretary-General, Mr. António Guterres, said Ethiopia deserves the full support of the UN at a time when the country is undertaking a range of reforms.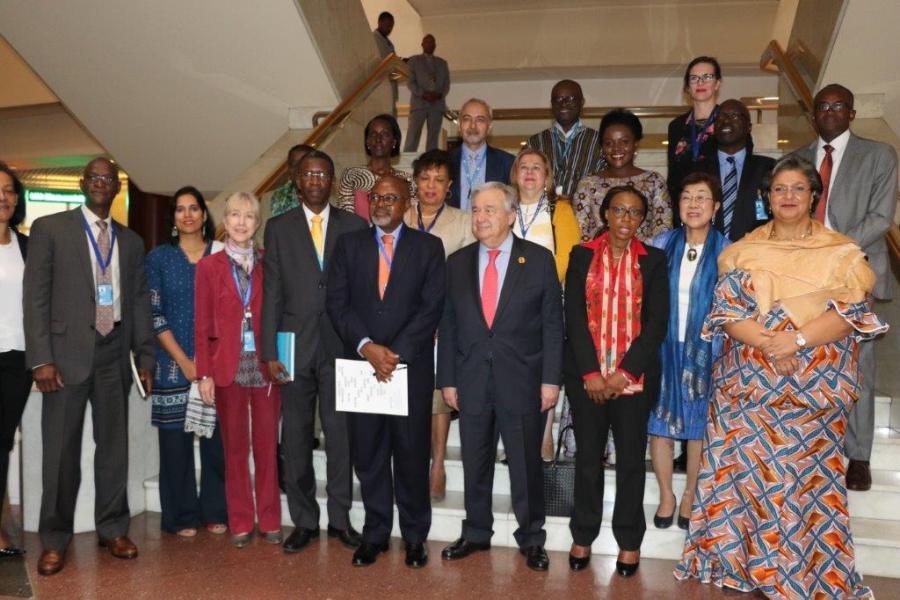 Photo | Getachew Dibaba UN Ethiopia
The Secretary-General made the statement in his meeting with the UN Country Team and UN Liaison Team on the margins of the African Union Summit on 9 February 2019.
The Secretary-General said the reform is a fantastic opportunity for the United Nations to support the country.
"Ethiopia is the most exciting country in Africa for me at the present moment because of its potential, risks and influence in the wider region," said Mr. Guterres.
He also urged the UN Country Team to continue supporting the country to achieve its transformation.
During the meeting, Mr. Guterres also underlined the importance of ensuring Africa's development. "If we fail in Africa in our role as a multilateral organization, we will fail in the world. Africa is indeed a priority continent for the UN," said the Secretary-General.
At a townhall with the UN staff in Ethiopia, Mr. Guterres stressed the importance of a strong partnership with the United Nations and African Union at a time when winds of hope are breezing across Africa
Goals we are supporting through this initiative