UN Deputy Secretary-General met with Ethiopian senior government officials
The UN Deputy Secretary-General Ms. Amina J. Mohammed had high-level engagements including meetings with the Prime Minister and President of Ethiopia.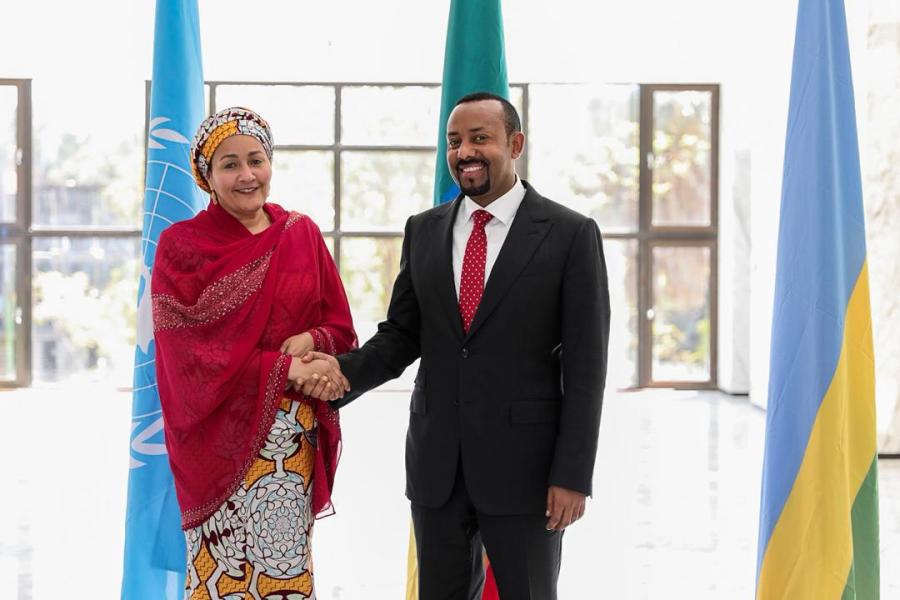 Photo | Office of the Ethiopian Prime Minister
The Deputy Secretary-General and the Prime Minister discussed the ongoing reforms as well as development and humanitarian situation of the country.
The Deputy Secretary-General also noted that the UN welcomed the reforms in Ethiopia and is committed to supporting the country achieve sustainable development
In her meeting with the UN Country Team and UN Liaison Team, Ms. Mohammed discussed a range of issues including, enhanced and productive engagement with host country governments as well as conducive working relations across different UN teams and levels of leadership
The UN Country Team acknowledged that the UN Deputy Secretary-General's engagements with high-level officials will strengthen the UN's positive relations with the government and pave the way for the UN to continue delivering on the country's development priorities and humanitarian needs.