United Nations calls for inclusive dialogue to ensure peace, development in Ethiopia
United Nations Resident and Humanitarian Coordinator called for inclusive and constructive dialogue to ensure peace and development in the country.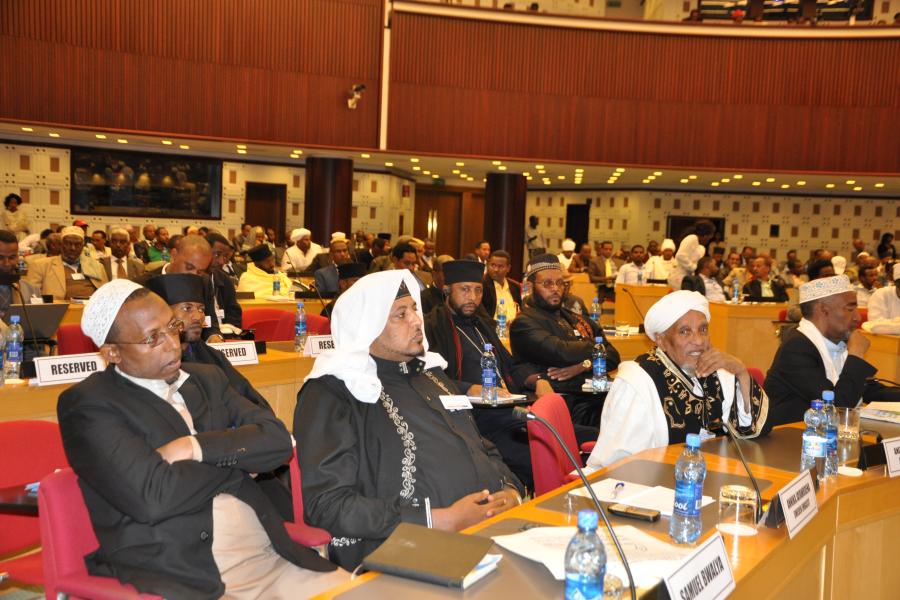 United Nations Resident Coordinator, UNDP Resident Representative and UN Humanitarian Coordinator, Ms. Ahunna Eziakonwa-Onochie, called for inclusive and constructive dialogue to ensure peace and development in the country.
Speaking at the National Conference on Peace and Reconciliation organized by the Inter-Religious Council of Ethiopia from 11-12 January 2017, Ms Ahunna, called on religious leaders, representatives of government, youth and women to demonstrate the wisdom needed to address complex and unresolved issues, and to pave the way for a unified negotiation track that is inclusive of all interests and constituencies.
"To create a safer and prosperous Ethiopia, we need to deal with emerging threats of radicalization and tendencies of extremism in all their forms resolutely, firmly and collectively. On a much broader scale, we also need to promote inclusion and nurture the culture of peace and constructive dialogue," said Ms. Eziakonwa-Onochie.
" We cannot imagine a prosperous and secure Ethiopia without ensuring lasting peace which is fundamental for ending poverty in all forms, as envisioned by the Sustainable Development Goal 1. Peace, poverty reduction and sustainable development are thus inseparable. The SDG 16 specifically promotes peace, justice and strong institutions, prerequisites for peaceful societies and better future for generations to come," added Ms. Eziakonwa-Onochie.
The two-day conference brought together more 400 religious leaders and representatives of community-based institutions across the country to discuss issues the current affairs of the country and the role religious institutions can play in ensuring lasting peace and development. 
Religious fathers and participants pointed out key challenges facing the country including maladministration, corruption, inequity in resource distribution, limited space for dialogue and unemployment.
Recalling the loss of lives and destruction of property, religious fathers urged all actors to engage in reconciliation with a view to healing the wounds, rebuilding trust and resolving conflict peacefully.
In his remarks delivered at the closing session of the conference, Deputy Prime Minister Demeke Mekonnen said, "The government is making efforts to sustain the rapid economic development and ensure equitable benefits of the gains we have made so far."
"Cognizant of the challenges we have encountered in ensuring good governance, we conducted deep renewal and started taking measures at all levels of the government in response to the people's demands. The engagement of religious institutions will give us an impetus to accelerate our response."
Minister of Federal Affairs and Pastoral Area Development, Kassa Tekle-berhan, said, "Despite significant progress achieved in the country, deep-rooted poverty, culture of intolerance and inequity in resources distribution remain major challenges facing the country."
"The reflections shared by participants of the conference are very useful. The government will take them seriously in ensuring peace and development in the country," said Kassa.
UN entities involved in this initiative
UNDP
United Nations Development Programme