Ethiopia looks at need assessment as essential for achieving the Sustainable Development Goals
A need assessment is needed for the implementation of Sustainable Development Goals in Ethiopia, say officials and experts.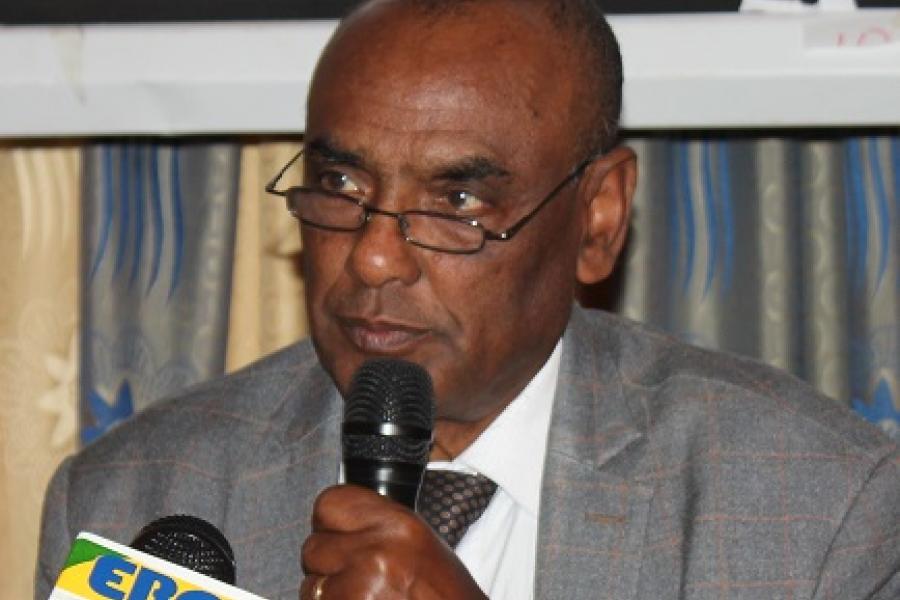 Officials and experts as well as representatives of academic institutions and civil society underlined the necessity of conducting a need assessment for the implementation of Sustainable Development Goals (SDGs) in Ethiopia. 
The need assessment on the Sustainable Development Goals (SDGs) implementation in Ethiopia was recommended at a workshop organized in Mekelle from 24-25 November, 2016 by the United Nations Country Team and the National Planning Commission (NPC) to sensitize regional government officials and key stakeholders from Tigray, Amhara and Afar regions on SDGs. 
Temesgen Walelign, Monitoring and Evaluation  Bureau Director General, National Plan Commission said, "the need assessment will look at the financial and human resources as well as technological capacity and other key issues that are essential in achieving the Sustainable Development Goals." 
He added, "The Ethiopian government is committed to the achievement of the Sustainable Development Goals. We have already mainstreamed the goals in our national development plan, Growth and Development Plan II. If there are any targets or indicators that are not embraced in the Growth and Transformation Plan II (GTP II), they would be mainstreamed in the proposed 15-years Perspective Plan".
Participants of the workshop also stressed the importance of putting in place a strong monitoring and evaluation system which involves harmonization and standardization of data to assess the progress Ethiopia is making on SGDs.
Temsgen also said the National Plan Commission is preparing a national monitoring and evaluation policy which would embrace the harmonization and standardization of data which would minimize errors and create opportunity for comparing regions in terms of the progress made in achieving the SDGs.
The United Nations Country Team has collaborated with the NPC to organize the first series of workshops on Sustainable Development Goals in Ethiopia beginning 14th November. Three Ethiopian cities were selected for bringing together government officials and senior experts as well as representatives of academic institutions and civil society from all nine regions and two administrative cities of the country. The three cities are Hawassa, Mekelle and Dire Dawa.
"The 2030 Agenda for Sustainable Development commits stakeholders to work together to promote sustained and inclusive economic growth, social development and environmental protection, and to benefit all, including women, children, youth and future generations," said James Wakiaga, Economic Advisor and head of UNDP Ethiopia's Policy Advisory Unit.
"Building on the achievements of the Millennium Development Goals, the task ahead for all countries, including Ethiopia, is to proactively engage in mainstreaming, contextualizing and domesticating the SDGs and their targets into national and sub-national plans and strategies," James added.
Officials of the three region also expressed their commitment to mainstream the SDGs in their respective regional plans.
Usman Ibrahim, Planning and Budget Head, Afar Finance and Economic Development Bureau, said, "Afar is a pastoral region where most of its population have faced a multitude of social and economic challenges. The achievement of the sustainable development goals in our region is therefore critical to bring about positive impact on the lives of the people in our region."
The third and last round of regional level SDGs sensitization workshop planned for November 2016 was conducted from 29 to 30 November 2016 at Dire Dawa. Workshop participants emphasized that regions and sectors need to continue collaboration in the planning, implementation, and monitoring and evaluation processes for better achievement of GTP II. It was also stated that follow-up consultations to regions from NPC are required to further refine the indicators of SDGs for improved alignment with GTP II and follow-up national plans in the future.
UN entities involved in this initiative
OHCHR
Office of the United Nations High Commissioner for Human Rights
OCHA
Office for the Coordination of Humanitarian Affairs
UNDP
United Nations Development Programme
UN ECA
United Nations Economic Commission for Africa
UNCTAD
United Nations Conference on Trade and Development
FAO
Food and Agriculture Organization of the United Nations
IFAD
International Fund for Agricultural Development
UN-Habitat
United Nations Human Settlements Programme
ILO
International Labor Organization
IOM
International Organization for Migration
ITC
International Trade Centre
ITU
International Telecommunications Union
WHO
World Health Organization
UNEP
United Nations Environment Programme
UN Women
United Nations Entity for Gender Equality and the Empowerment of Women
UNIDO
United Nations Industrial Development Organization
UNAIDS
Joint United Nations Programme on HIV/AIDS
UNCDF
UN Capital Development Fund
UNESCO
United Nations Educational, Scientific and Cultural Organization
UNFPA
United Nations Population Fund
UNHCR
United Nations High Commissioner for Refugees
UNICEF
United Nations Children's Fund
UNODC
United Nations Office on Drugs and Crime
UNOPS
United Nations Office for Project Services
Goals we are supporting through this initiative