World Humanitarian Day Commemorated in Ethiopia
Tens of millions of people around the globe celebrated the World Humanitarian Day.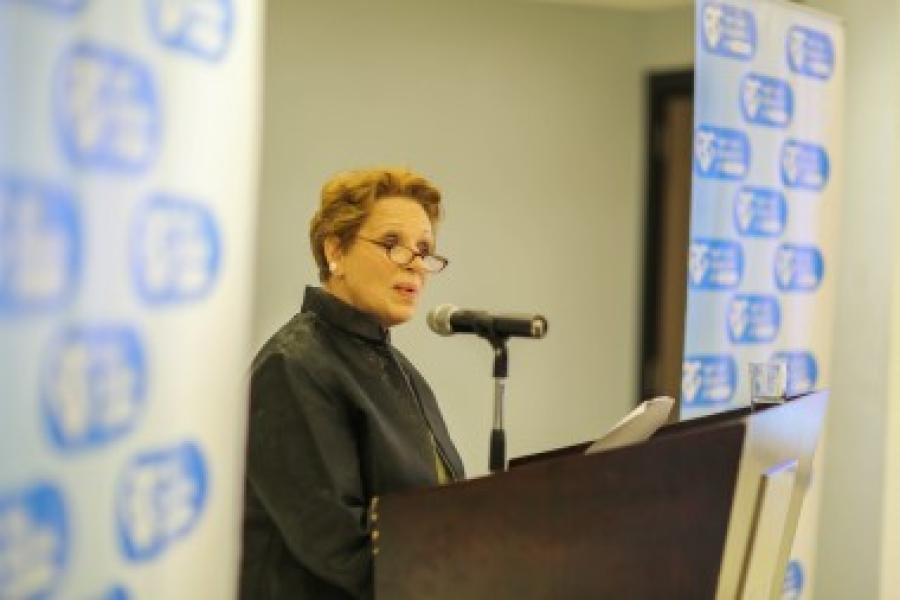 This year's campaign theme, "Inspiring the World's Humanity", aimed to inspire and empower people all around the world to get involved in demanding and creating a more humane world where there is a stronger commitment to humanitarian action; a world where every child, woman and man would receive the assistance and protection they need.
In Ethiopia, the World Humanitarian Day celebration was coordinated by the United Nations Office for the Coordination of Humanitarian Affairs. The acting United Nations Humanitarian Coordinator, Ms. Gillian Melsop and H.E. Mr. Mitiku Kassa, State Minister of the Ministry of Agriculture delivered their messages on WHD in the presence of Government representatives, ambassadors, the humanitarian and donor community and the media. A Non-governmental organization aid worker spoke about his experience and of people affected by humanitarian emergencies. He acknowledged, " aid work is hard, but rewarding, and we are all responsible for our fellow human beings in need".  
The speakers paid tribute to all humanitarian workers, globally and here in Ethiopia, who dedicate their life for the service of humanity, and the thousands who lost their life in the line of duty. "Every day, thousands of Ethiopian and international humanitarian aid workers stand shoulder to shoulder with the Government of Ethiopia to deliver relief food, nutrition, WaSH, livelihood, health and educational assistance." Ms. Gillian said.
Speaking on behalf of H.E. Mr. Mitiku Kassa, Mr. Tadesse Bekele, Senior Government DRR advisor said, "We are proud to say that the majority of humanitarian workers in our country are Ethiopians, who dedicate their lives to helping their fellow countrymen and neighbors in times of need. We are proud of our government's humanitarian policies and programs that are designed and implemented to improve the household food security to increase household resilience and self-reliance, within a Disaster Risk Management (DRM) approach. This is how we inspire humanity."
The selflessness of these humanitarian heroes who work tirelessly to help others; to help when they see need around them is what inspires us all; it is what inspires humanity. Let us all share the message, let us all inspire humanity, and let us all make this world a better place for all.
UN entities involved in this initiative
OCHA
Office for the Coordination of Humanitarian Affairs