75th Anniversary of UN marked in Ethiopia
The United Nations in Ethiopia celebrated the 75th anniversary of the United Nations on this year's UN Day.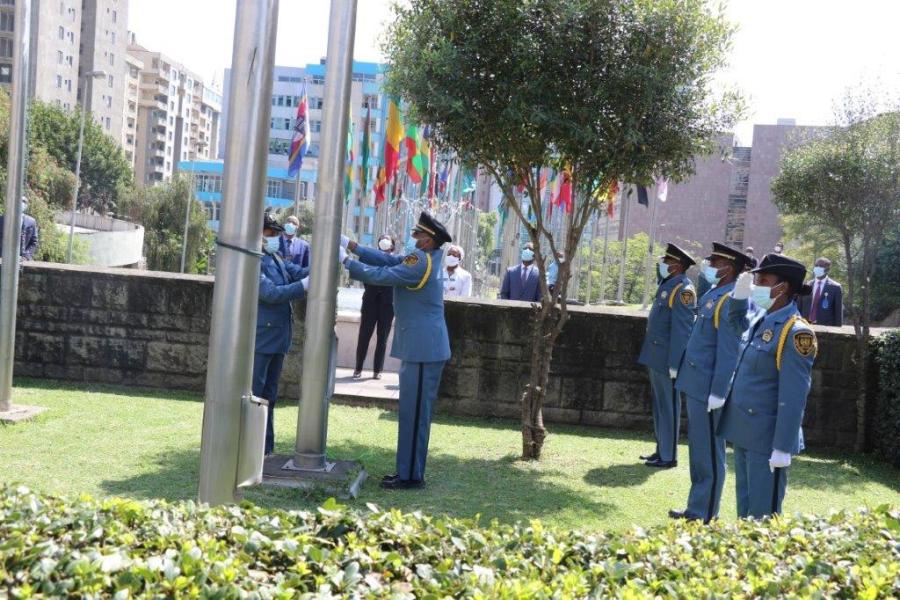 This anniversary comes in a time of great disruption for the world, compounded by an unprecedented global health crisis due to the COVID-19 pandemic, with severe economic and social impacts.
At the event held in the UN compound in Addis Ababa, Executive Secretary of the UN Economic Commission for Africa, Ms. Vera Songwe, delivered the message of UN Secretary-General on this year's UN Day that marks the anniversary of the United Nations.
"The United Nations not only stands with you…
The United Nations belongs to you and is you: "we the peoples".
Together, let us uphold the enduring values of the United Nations Charter.
Let us build on our advances across the decades.
Let us realize our shared vision of a better world for all."
Speaking on behalf of Ethiopia's Foreign Minister H.E. Gedu Andargachew, Ambassador Tesfaye Yilma also reiterated Ethiopia's commitment to multilateralism since the establishment the United Nations and described the UN as an indispensable partner in Ethiopia's social, cultural and economic development.
"The world is a much better place with the interventions of the United Nations," said Ambassador Yilma.
In her address to the event on behalf of the UN Country Team in Ethiopia, Ms. Ann Allen Encontre, UNHCR Representative in Ethiopia, said, "We must show unity like never before to overcome today's emergency, to get the world moving, working, and prospering again, and to uphold the vision of the United Nation's Charter."
"As we move forward, the timeless values of the UN Charter must remain our guide and unite our strength to serve "we the peoples." As we celebrate the 75th birthday of the United Nations, let us reaffirm our commitment to a better and brighter future," said Ms. Encontre.
Representatives of the private sector, civil society, academia and youth also shared video messages on the values of the UN and how the UN can do better to build a better future for all.
UN entities involved in this initiative
Goals we are supporting through this initiative